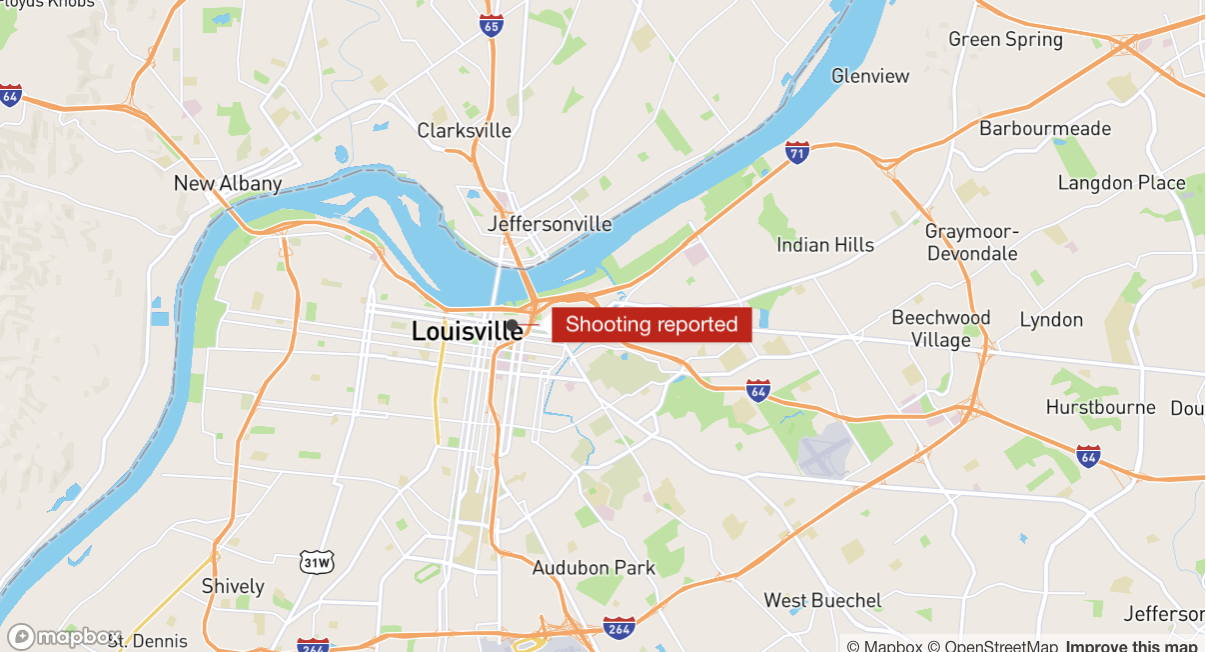 The Louisville Metro Police said earlier Monday that they were responding to "an active aggressor" on the 300 block of East Main Street in Louisville, Kentucky, adding "there are multiple casualties."
FBI Louisville described the incident as a shooting, and other officials urged residents to stay away from the area.
At least five people have been killed, according to a police briefing at the scene.
The Louisville metro area, located along Kentucky's border with Indiana, has a population of about 630,000 people as of the 2020 Census.
The 300 block of East Main Street is bordered to the east by the minor league stadium Louisville Slugger Field and includes a bank, dentist's office, a furniture store and the Louisville Ballet.
Watch law enforcement give an update: