CNN
 — 

Remember when television stars just wanted to break into film?
Neither do I, as I am way too young. I kid, I kid. There was a time when TV was viewed as the springboard to the big screen.
But now the small screen is no longer so small, and plenty of stars are excited to perform there.
Let's talk about one.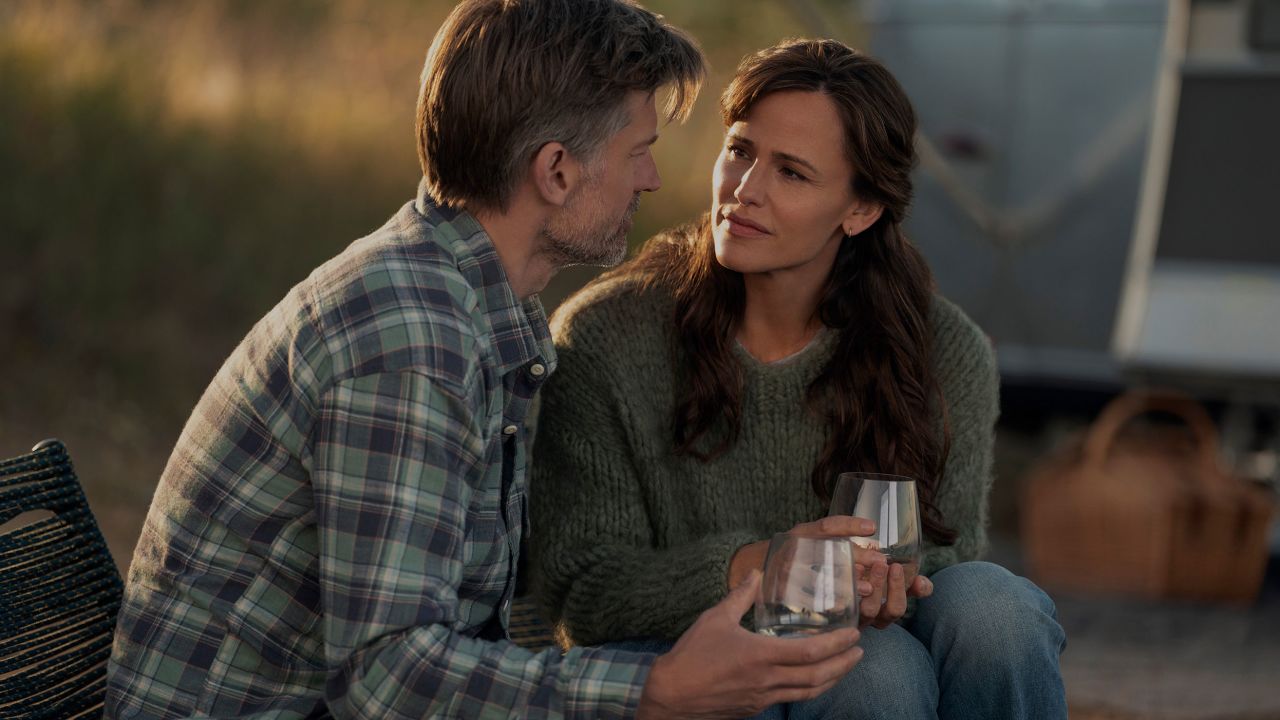 Count me as a big fan of Jennifer Garner.
Her Instagram account with its "pretend cooking show" and positive videos brought me joy during the height of the pandemic.
Garner is in fact beloved since her starring role in the early aughts on "Alias."
Now, she is returning to television in the Apple TV+ limited series, "The Last Thing He Told Me."
Based on the novel of the same name by Laura Dave, the thriller focuses on a woman whose husband disappears, but not before warning her to protect his daughter. Garner plays the mom who is searching for the truth about her husband.
Garner also had a role on the "Party Down" revival this year, as the cheerful love interest to Adam Scott's character Henry. She told AV Club she loved the writing on both of the shows.
"I would've done anything to play this role," Garner said of her part in "The Last Thing He Told Me." "I knew I had the capacity to dive into a role in a way I haven't in a long time, and I wanted to luxuriate in that process."
Now if we could only get an "Alias" reboot – which is saying something, as longtime readers of this newsletter know I am not big on reboots.
"The Last Thing He Told Me" starts streaming Friday.
No reveals here, but "Succession" had a really big episode recently.
Which brings up the topic of spoilers. In this day and age of social media, how do you avoid them?
You could always mute the topic on Twitter, but what happens when you go on Instagram or TikTok or Facebook?
It's not easy to live a spoiler-free life, especially with a buzzy show like "Succession." Even discussion about the actors clearly being in the running for Emmys spoiled it for some.
Personally, I don't appreciate the pressure I feel to watch something right away or staying off of social media just so it's all not ruined for me.
First world problem, I know.
If James Hetfield had his way, Metallica's new album would not have been named "72 Seasons."
"My vision was I wanted this album [to be] called Lux Æterna because that summed up all the songs for me, kind of an eternal light that was always inside of us that maybe is just now coming out," the band's frontman told Loudwire. "And I was outvoted, which is great. 72 Seasons is definitely more chewable."
The heavy metal band's 11th album has a theme of how our older selves are shaped by our younger selves, which feels appropriate for the group that formed in 1981 and has been rocking hard ever since.
"72 Seasons" drops Friday.
There are fewer things I love more than Prince and podcasts, and CNN is giving me both.
"The Prince Mixtape" will include people who knew Prince, worked with him, or just loved him from afar with host Nichole Perkins digging deeper into the key moments of of the late singer's life. The world sadly has not been the same since Prince died from an accidental overdose in April of 2016.
The new podcast starts streaming on April 19.
"American Manhunt: The Boston Marathon Bombing" uses interviews, reenactments and archival footage to tell the story of the 2013 bombing that killed three and injured more than 250 people (a fourth person was killed days later during the manhunt for the bombers).
It was an event that held a nation riveted and left it grieving. This "American Manhunt" is streaming on Netflix.
We are seeing a lot of Jeremy Renner and I, for one, am grateful for that.
Having survived a devastating accident on New Year's Day, the "Marvel" star now has a new show (filmed prior to his accident). "Rennervations" is a four-part series based on the actor's "lifelong passion to give back to communities around the world by reimagining unique purpose-built vehicles to meet a community's needs."
It's streaming on Disney+ starting Wednesday.
Welcome back, Midge.
The fifth and final season of "The Marvelous Mrs. Maisel" kicks off with the first three episodes Friday on Prime. This beloved show has taken us on quite the journey and as sad as it is that it's ending, we know that Rachel Brosnahan as Miriam "Midge" Maisel is going to remind as to why we first fell in love with the show.
Mazel tov, Mrs. Maisel.