CNN
 — 

A Connecticut man who assaulted a Washington, DC, police officer during the January 6, 2021, attack on the US Capitol was sentenced on Friday to seven and a half years in prison.
Patrick McCaughey III, 25, was found guilty on nine charges during a bench trial in September 2022, including seven felony charges. One of the felony charges was for assaulting Metropolitan Police Officer Daniel Hodges with a dangerous weapon.
"Your actions on January 6 were some of the most egregious crimes that were committed that day," District Judge Trevor McFadden said during sentencing.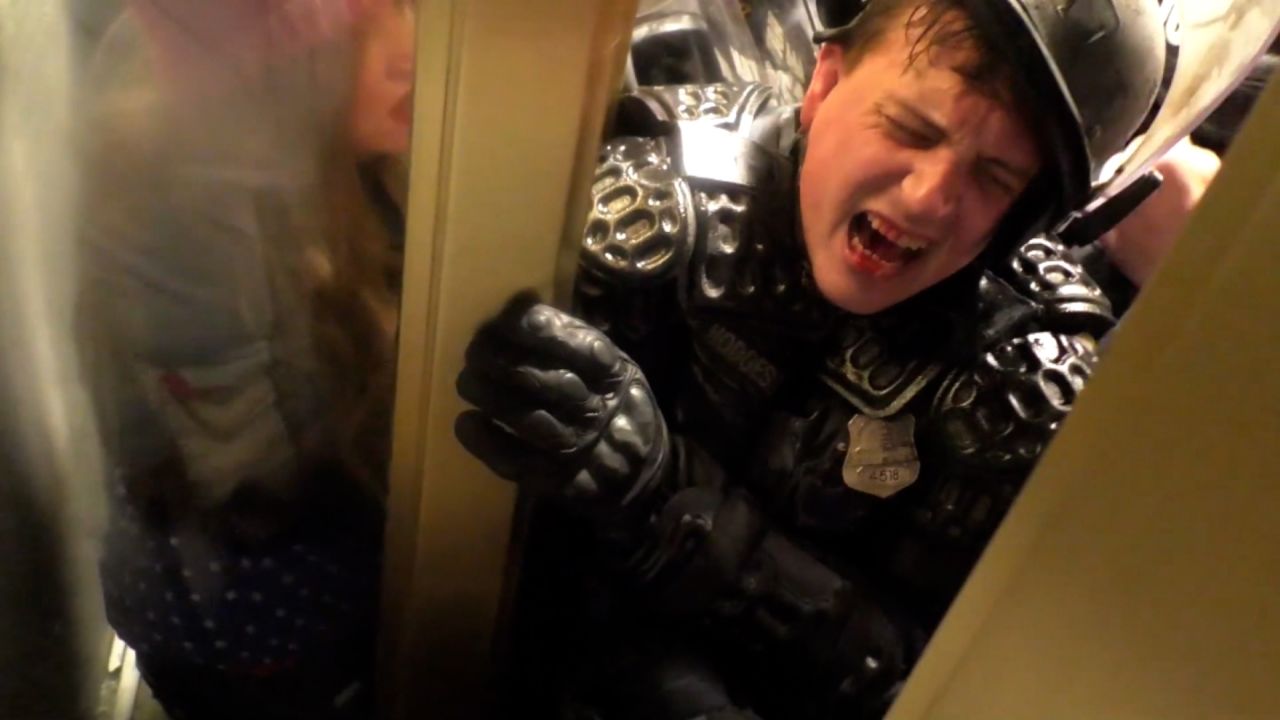 According to court documents, McCaughey was one of several rioters involved in the assault of Hodges. While in the tunnel of the lower west terrace of the Capitol, McCaughey pinned Hodges to a door with a clear police shield while another rioter ripped Hodges' gas mask off.
"Your actions left him completely defenseless," McFadden said. "He had to retreat, but you didn't retreat."
McCaughey's sentence is one of the longest issued to any January 6 defendant so far, but federal prosecutors had recommended he serve even longer.
McFadden said that McCaughey's young age and lack of prior criminal history made an impact on his sentencing decision, adding that to his knowledge, McCaughey had never even received a speeding ticket. McFadden also said it was an important distinction that McCaughey did not go to the Capitol with a "mob mentality."
"You apparently did not come to the Capitol with a plan to hurt people," McFadden said while imposing the sentence.
McCaughey expressed remorse to the court at the end of the hearing.
"My actions on January 6th, 2021, will remain the greatest embarrassment of my life," McCaughey said.
McCaughey said during his statement that for the rest of his life, he will have to deal with people finding videos of him on the internet "behaving like a thug."
He apologized to several people during his statement, including his mother, other family members and law enforcement. Hodges was in attendance at Friday's sentencing.
"You were there that day to protect the community," McCaughey said while apologizing to law enforcement.