Editor's Note: David M. Perry is a journalist, historian and co-author of "The Bright Ages: A New History of Medieval Europe." He is the associate director of undergraduate studies in the history department of the University of Minnesota. Follow him on Twitter. The views expressed here are those of the author. View more opinion on CNN.


CNN
 — 

Note: The below contains spoilers for "The Marvelous Mrs. Maisel"
When I was young we'd fly from Nashville to go visit my mom's parents in New York City. It was during these visits, and really only during these visits, that I felt particularly Jewish.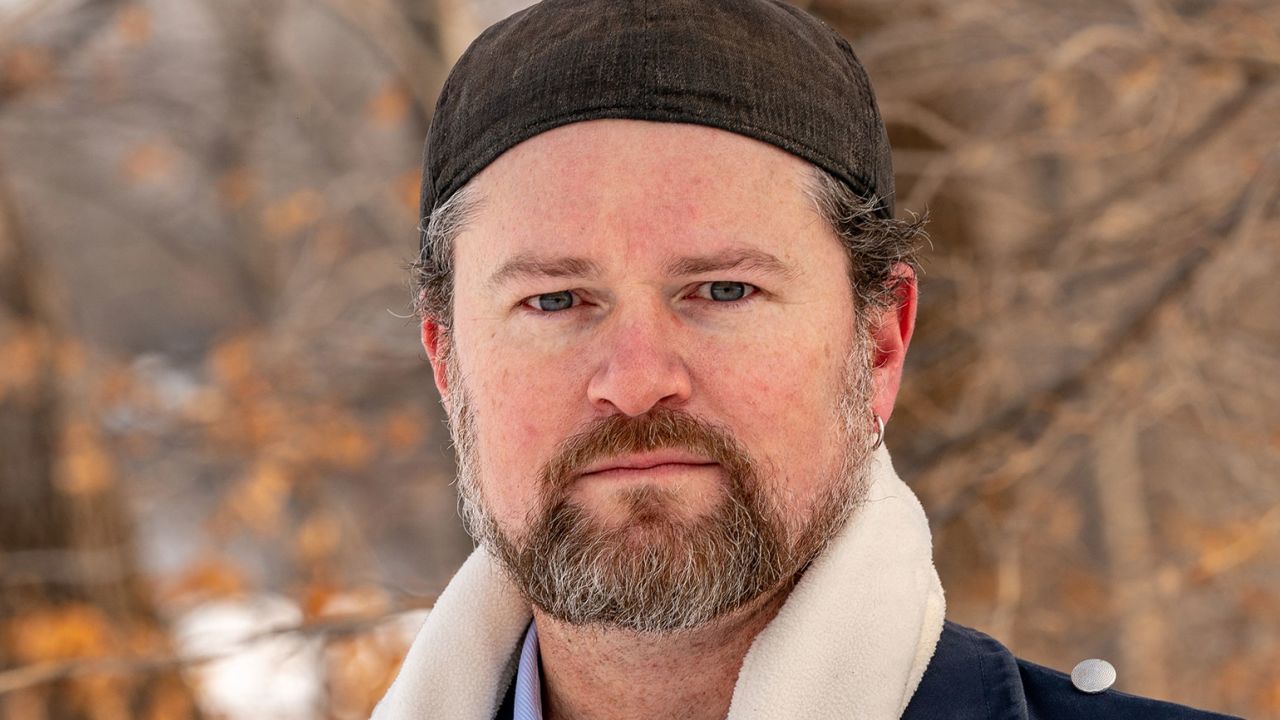 Growing up, we went to a Unitarian-Universalist Church. We had Seders nearly every year, but I didn't feel anything much about it other than a vague sense of anthropological interest in the rituals of others (yes, even as a child, I was a nerd) and eagerness to get to the part where we got to eat.
But in New York, everything changed. My grandparents, Irma and Mordy, had a tiny rent-controlled apartment on 12th Street in Greenwich Village. When we were in Manhattan, there was no question that we were Jewish, living in a community punctuated by Yiddish phrases, bagels and lox, a tightly interconnected arts community and (in our case) arguments about radical politics.
As an adult, I have lived for many years in the midwest, but I think about these childhood jaunts to Manhattan when I try to figure out my Jewish identity today — and literally every time I watch "The Marvelous Mrs. Maisel." The Amazon series returns this month for its final season, and as a seemingly endless season of Minnesota cold weather groans (hopefully) towards its conclusion, I couldn't be more ready to laugh.
As a Jewish historian, I worry about the tension between preserving the memory of past hardships while not locking our entire history into a tale of oppression. The moments of peace and joy are as vital as the moments of violence. In fact, it's the periods of peace, of success, of interfaith community, that reveal the terrible truth about the violence: it wasn't inevitable. People could have made different choices. When it comes to the 20th century, Jewish stories are understandably shaped by the history of pogroms, poverty and ultimately, the Holocaust. There's a long scholarly debate about whether and how to center our history on the "lachrymose," focused on the suffering.
What's more, this show is coming to a close at a frightening moment when incidents of antisemitism are on the rise, and recently Elon Musk has removed the guardrails on such hate proliferating on Twitter. I've found my own Jewish identity lately too often locked into feeling of vulnerability, of fear, of anger.
But a show like "The Marvelous Mrs. Maisel" lets me revel in my personal New York Jewish heritage while also getting a little break from all the worry. It's a warm, funny, sexy, extremely Jewish (though not all the lead actors, more on that later), comedy that hits me straight in my glossy childhood memories. That isn't to say the show isn't also problematic — it most certainly is. Some of the characters seem wildly over the top in ways that might feel stereotypical, but my grandparents were pretty wildly over the top too.
"Mrs. Maisel" gives me a break from all the struggle while letting me still feel totally connected to my Jewish roots.
Season 5 starts with a revelation: Midge Maisel (Rachel Brosnahan) is going to make it as a comedian. Yes, this is a spoiler, but in some ways that is the point of the first episode's opening scene.
The fourth season centered around Midge Maisel's attempt to recover from a huge career setback, with her spending most of it honing her act as an emcee at an illegal strip club. The season finale, set in 1961, concluded at a legendary Lenny Bruce performance at Carnegie Hall at midnight in a blizzard — and on the show just after Lenny (Luke Kirby) and Midge had sex for the first time.
This season jumps forward to 1981. Esther Maisel, Midge's daughter, is trying to get a PhD at M.I.T. in something related to using DNA sequencing to cure diseases, and is in therapy because having a super famous — that's the spoiler we get right away, that Midge got famous — Jewish mom is complicated.
I believe it. My mom wasn't even famous, but it certainly was complicated. At any rate, the show then jumps back to 1961, the day after the Lenny Bruce show, and starts to show us how that rise to fame happened. It's a trick this new season pulls several more times, showing us Midge in "the future" (i.e. the 1980s) to open an episode.
But Midge and her kids are not the prime source of family drama in the show. Instead, drama comes from all the tangled relationships between Midge and her parents Rose and Abe Weismann (Marin Hinkle and Tony Shalhoub, her ex-husband Joel (Michael Zegan) and his parents Shirley and Moishe Maisel (Caroline Aaron and Kevin Pollak) — and the six of them interacting with each other.
Back in Season 1, when I thought this was just a show about a woman comic's rise in a sexist industry, I actually found the show's deviations to the lives of the older four annoying. I wanted less of the broadly drawn, seemingly stereotypical, Rose, Abe, Shirley and Moishe.
I wasn't captivated by Abe's desire for a more meaningful artistic career even at the expense of his math professorship at Columbia, or even Rose's tentative steps out of a life caring only for her husband and children into a more self-realized financial and emotional independence. I wanted more Midge cracking jokes.
But then I starting thinking about Irma and Mordy, my grandparents. I thought about the way that my own difficulties with my mom were shaped by mom's experience growing up with Irma.
My childhood delight at the alien world of Jewish Manhattan ebbed over the years as I became aware of its harder elements. Irma and Mordy had fought blacklisting when McCarthyism came to the classical music industry in the 1950s (Mordy was a Juilliard trained baritone). They founded a classical musical camp but couldn't keep it in business.
In the 1980s, they got a grant — despite having no film qualifications really — to make a wonderful documentary about the composer Johann Sebastian Bach. But they also played favorites among their children and created rifts in the family.
My father, a well-known historian, was never quite good enough for Irma because he wasn't a college president. My sister, now a classical violinist, was the favorite grandchild, which meant constant observations about her performance abilities, physical appearance and other forms of pressure.
I was kicked out of their good graces because I didn't send them a hardbound copy of my college thesis (I sent them a paperback one) and, while working as a camp counselor in Westchester, I would sometimes come to town to see friends and ask if I could drop in.
The sin there, in case you can't figure it, is that I didn't come to Manhattan specifically, and only, to see them. You may see now why the Maisel family dramas seem a bit more realistic, at least to me. If the drama between the Maisels and Weismanns seems absurd or petty, well, that feels pretty realistic to me.
Still, many viewers are turned off by the stereotypes — and some Jewish watchers take issue with the fact that star Rachel Brosnahan and many of the other leading actors are not Jewish. Furthermore, despite its effort to balance its setting mid-century setting with a 21st century awareness, the show generally handles portrayals of both anti-Black racism and the complexities of Chinese-American representation badly, or, at best, superficially, a problem exacerbated by the abrupt departure of one of the show's best characters — portrayed by Stephanie Hsu — in the first episode of season 5.
But maybe you, like me, just need a show that makes you smile, for whatever reason, even if it's just for having made it through another hard winter.
For me, it's about being Jewish in these strange times.
Being Jewish used to feel like an important piece, but not the whole, of my identity as an American. Now it feels complicated — more vital, but also more vulnerable. "Mrs. Maisel" is a welcome break. When I watch it, I don't have to think about pain or fear. I just get to be Jewish. I get to think back on both the delights and traumas of my grandparents' New York with nostalgic fondness.
What's more, I'm glad to know Midge is going to make it. I want someone to make it. I'm not sure I'm going to make it through this turbulent era. In the meantime, it feels good to laugh.