Editor's Note: Sign up to CNN Travel's Unlocking Italy newsletter for insider intel on Italy's best loved destinations and lesser-known regions to plan your ultimate trip. Plus, we'll get you in the mood before you go with movie suggestions, reading lists and recipes from Stanley Tucci.


CNN
 — 

As Europe sells out and hordes of tourists descend on Italy for what looks set to be a busy summer season, one region has capped visitor numbers in a bid to prevent overtourism.
The autonomous region of Alto Adige, also known as Bolzano – South Tyrol, in the north of the country, has introduced a limit on overnight visitors, capping numbers to 2019 levels and imposing a ban on any new accommodation openings – unless another has closed.
The region, which borders Austria, is one of the best-known gateways to the Dolomite mountains, with visitors pouring in to see spectacular craggy peaks which glow pink at sunset, dreamy glacial lakes, and cute Tyrolean towns, where they gorge on dumplings, drink local beer and practice their German – since the province is bilingual.
Capital Bolzano is also home to one world-famous resident: "Ötzi the Iceman," the naturally mummified body of a local man who died around 5,200 years ago. His body – along with his almost perfectly preserved clothes – has a museum to itself in the city.
Arnold Schuler, who is responsible for tourism in the province and who proposed the new law, told CNN that –the region had "reached the limit" of what it could take.
"We reached the limit of our resources, we had problems with traffic, and residents have difficulty finding places to live," he said, adding that they want to "guarantee the quality [of life] for locals and tourists," which has been growing harder over the past decade.
Alto Adige is known as an outdoors haven, but Schuler says that its longstanding reputation has started to be put at risk by the sheer numbers of people visiting the area.
"Tourists come here to hike and to see beautiful places, not to find themselves in a traffic jam," he said.
In 2022, the region had 34 million overnight stays. "At certain times of the year and in certain areas, it became a lot," he told CNN.
"The tourism sector is very important for us, for jobs and the economy, but we had reached the limit, so we took these measures to guarantee a better management of the flow of people, and to guarantee lodging for tourists."
The law, which was enacted in September 2022, prevents anyone opening a new lodging (including an Airbnb) or adding more rooms without seeking permission from their local authority.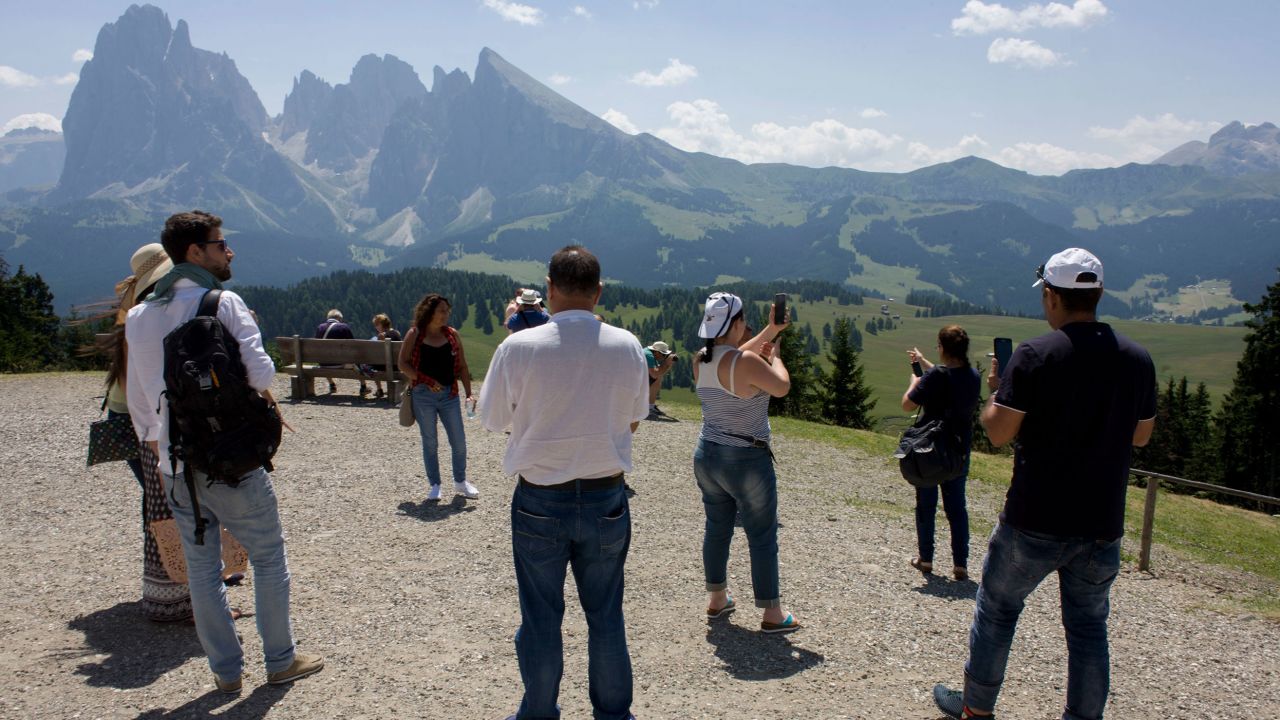 The number of officially registered beds as of 2019 has been set at just under 230,000. Business owners now have until June 30 to report to the authorities how many guests they were actually housing in 2019 – essentially adding sofabeds to the tally, which were not previously counted in official figures. The final number will mark the limit, which cannot be exceeded in future. Each business will have its number of rooms fixed, and each comune (local authority) will also have a set number – the total of all the businesses under its authority.
In order to help small businesses, there will be an additional 7,000 putative "beds" assigned among local Alto Adige authorities to dole out as they see fit to small businesses which have capacity for less than 40 guests. Another 1,000 "beds" have been ringfenced to assign in exceptional circumstances if, in the future, someone wants to open a business in a town with very low tourism levels.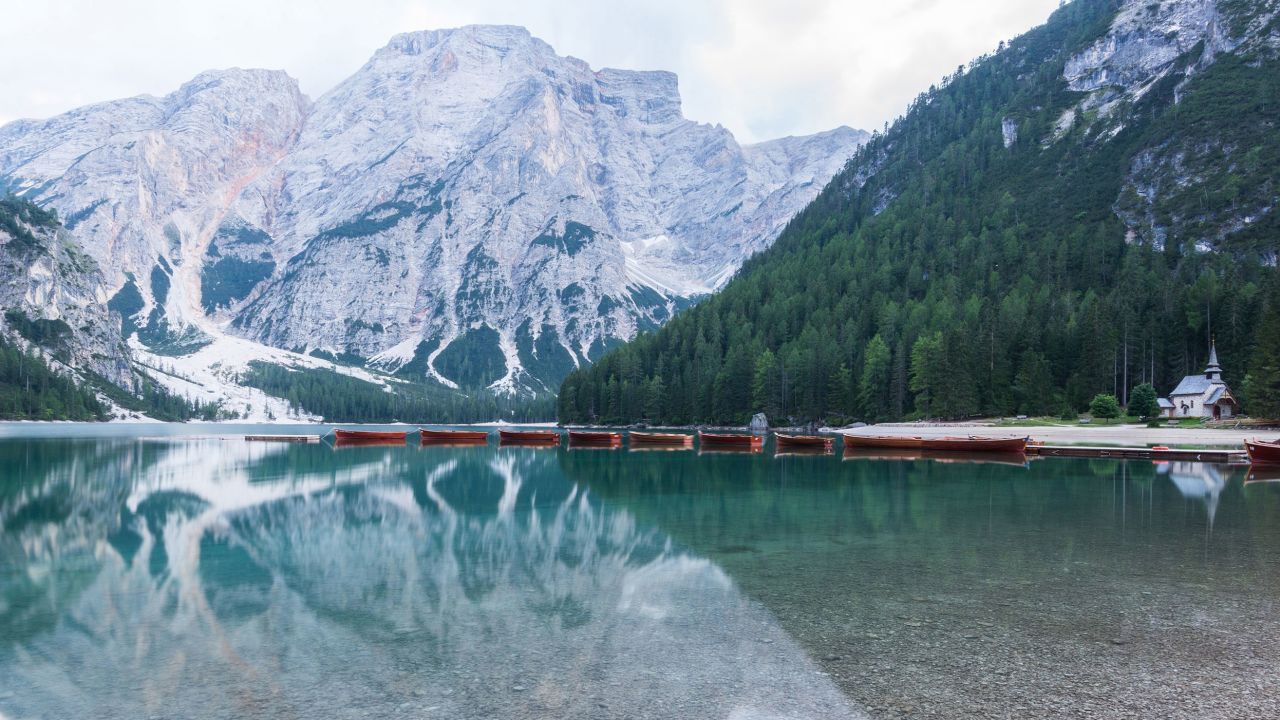 Day trippers – seen as the scourge of fellow overtourism sufferer Venice – will not go unscathed, either.
Since 2021, peak season car access to Lago di Braies (or Pragser Wildsee) – an picture perfect glacial lake in the mountains, and a staple on Instagram – has been by reservation only. Schuler says the region made the move – which he calls a "pilot project" – because the situation was becoming untenable.
"You have to register to go to the lake, but that way you're guaranteed access and we wont have too many people there," he says. "But also, everyone who goes, can see the lake."
Access to the Alpe di Siusi, or Seiser Alm in German – a vast Alpine meadow in the shadow of the mountains – has also previously been restricted. The road up to the plateau is closed between 9 a.m. and 5 p.m. to private vehicles – anybody wanting to travel must use public transport. Residents and those with hotel reservations on the plateau are exempt.
And expect these to be the first of a wider reservation system for popular spots, as Schuler says they will "certainly do it in other areas" of the region. Limiting access to the most popular places benefits everyone, he says, comparing it to museums and galleries that sell a set number of tickets every day. "It's not just the locals that are happy, but the tourists who have less problems with access, have parking, and can find somewhere to eat."
Schuler said that the flood of tourists was also making life difficult for locals, who are finding it difficult to find housing.
"It's growing ever more difficult to find housing because so many [lodgings] have been turned into tourist accommodation," he said, adding that as a result, rental costs have increased.
The region has a population of around 532,000, with inhabitants outnumbering tourist beds by roughly two to one – but that average is thanks to some areas that see little tourism. "We have areas where the number of tourist beds outnumber inhabitants by a lot," said Schuler.
The number of Airbnbs in the region has increased by 400% in the past five years, he added.
"We always said we want to be a region for tourists, but also a place where the local people live well," he said.
Anyone wanting to open a hotel, B&B or vacation rental in the future will find it difficult, but not necessarily impossible.
If one business closes, its assignment of "beds" will go back to its comune, or local authority. They can then dole those spots out to a new opening, or someone who wants to extend their property. "That way we guarantee that the number of spots remains unchanged in the future," said Schuler.
The move is part of a 100-page document called the "Programma provincial per lo sviluppo del turismo 2030+", or Program for the development of tourism beyond 2030 in the province." A 100-page document outlines the years of research that went into the program, and goes over how it intends to develop the region sustainably. Another move is to introduce a "green star" rating system to reward hotels working sustainably.