SpaceX has a livestream of the Starship launch here.
Folks on the ground near SpaceX's facilities in South Texas can certainly catch an in-person glimpse. Locals are known to line the surrounding beaches in South Padre Island to watch tests, and this launch is sure to draw spectators.
SpaceX has repeatedly warned those in the area, however, to stay away from the "Keepout Zone" — the areas directly surrounding the launch site that have been deemed too close to the rocket to be safe during launch.
The "Keepout Zone" includes the coastline south of South Padre Island and stretches a few miles inland.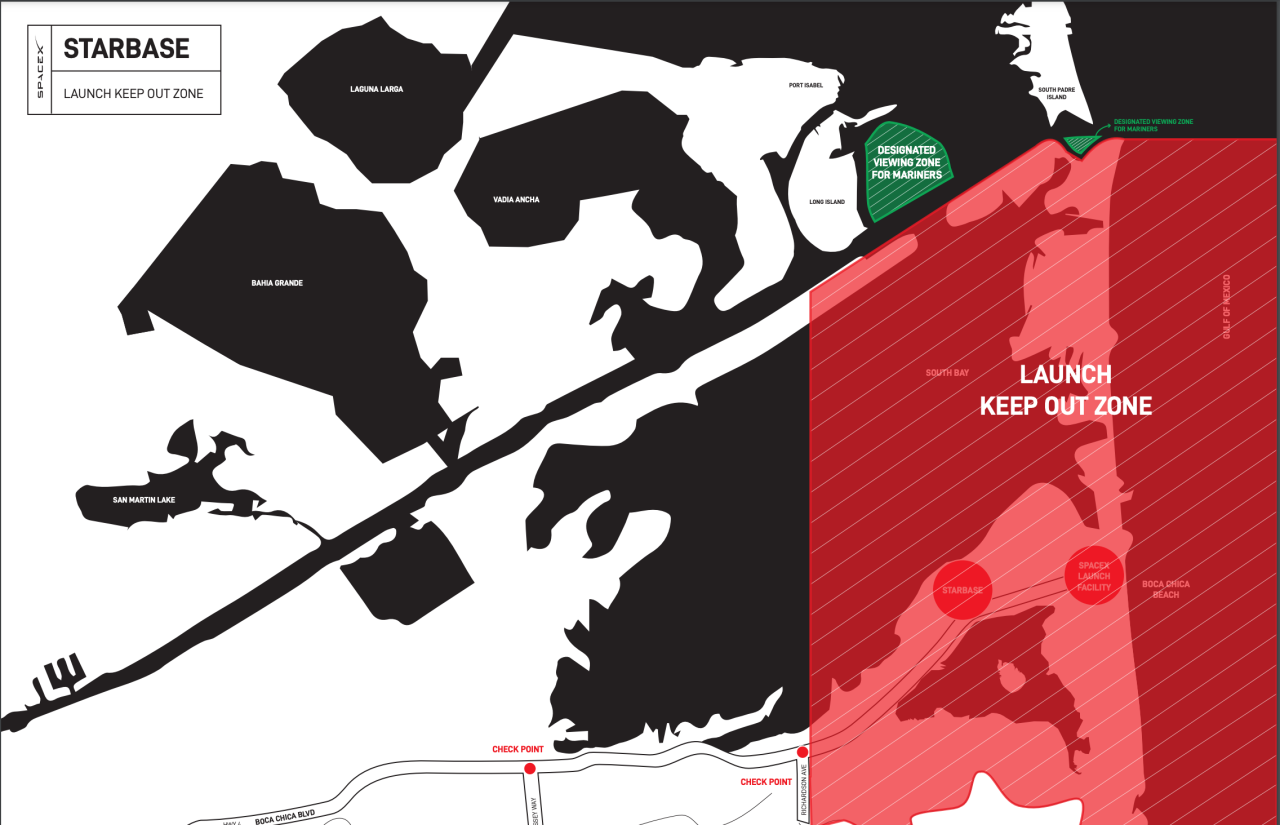 SpaceX also issued this warning:
"Those in Cameron County and nearby areas may hear a loud noise resulting from the rocket's 33 Raptor engines firing up upon ignition and as the vehicle launches toward space, but what individuals experience will depend on weather and other conditions."
For those around the world hoping to catch views of the rocket in flight — that may not be possible.
Dr. Marco Langbroek, a lecturer at the Department of Astrodynamics and Space Missions of Delft Technical University in the Netherlands, mapped out the rocket's trajectory and predicts it will fly through too much daylight or the shadow in Earth's atmosphere to be visible from the ground.
But, folks in Hawaii should be able to see the Starship spacecraft as it plunges back into Earth's atmosphere after the flight. The reentry process is known to cause spacecraft to light up as the intense speeds and pressure on the vehicle create a fiery blaze.