CNN
 — 

At its annual Microsoft Build developer conference in Seattle on Tuesday, the company announced a series of AI updates to make both Bing and ChatGPT smarter, more intuitive and potentially more ubiquitous.
The efforts highlight how Microsoft is doubling down on a new crop of artificial intelligence tools that have rapidly upended the landscape in the tech industry and given the company a chance at gaining ground on some of its rivals, including Google. But it also comes as some of these tools have sparked concerns around inaccuracies, biases and tone.
Since the release of the new AI-powered Bing earlier this year, Microsoft said its users have engaged in more than half a billion chats and created more than 200 million images with its AI-powered Bing Image Creator. Daily downloads of its Bing mobile app have increased eightfold since launch, according to the company.
Here are the biggest AI updates from Microsoft's developers event:
Microsoft initially partnered with OpenAI to bring the viral chatbot tool ChatGPT to Bing, helping to revive interest in the search engine. Now, Microsoft is returning the favor by bringing Bing to ChatGPT.
"ChatGPT answers can be grounded by search and web data and include citations so you can learn more—all directly from within chat," Microsoft said in a press release on Tuesday.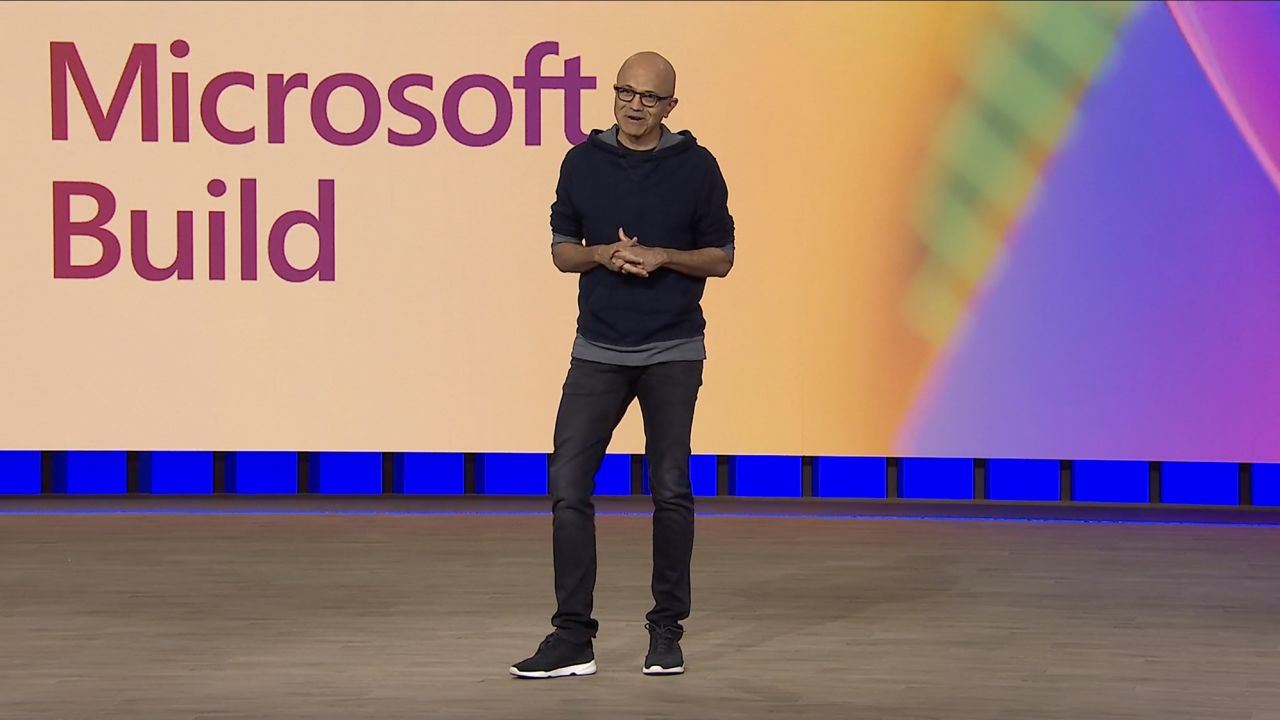 The integration promises to deepen the partnership between the two companies and potentially positions them both to better take on services like Google.
The integration will roll out to ChatGPT Plus subscribers starting Tuesday. It will be available to all free users soon by enabling a plugin to bring Bing to ChatGPT.
With its AI update to Bing earlier this year, Microsoft said the tool would not only provide a list of search results, but also answer questions, chat with users and generate content in response to user queries.
On Tuesday, Microsoft introduced third-party plug-ins from companies such as Expedia, Instacart and Zillow to its Bing chat conversations, making it easier for people to take actions after receiving information.
For example, Bing users asking about travel recommendations could then book a trip directly from Expedia, or turn recipe suggestions into a shopping list on Instacart.
Microsoft is also expanding its AI "Co-pilot," which helps edit, summarize, create and compare documents, across Windows 11. The tool, which will appear next to apps, is designed to give people quick access to personalized answers and relevant suggestions. You can also use it to ask the chatbot to change a screensaver or turn on Bluetooth.
"Artificial intelligence is not new to Microsoft or its products but the introduction of an AI 'Co-pilot' into the heart of Microsoft platforms is indicative of its momentum and should be seen as a watershed moment for the technology and the future of computing," said James Sanders, a principal analyst at CCS Insight.
Microsoft said it is using a new technology that will help users determine if images are AI generated based on information included in their metadata.
Google also recently announced an effort to help users identify AI-generated images.