Atlanta
CNN
 — 

The Georgia grand jury that is expected to consider charges against former President Donald Trump and his Republican allies for trying to overturn the 2020 election is being selected Tuesday in Atlanta.
Fulton County District Attorney Fani Willis, an elected Democrat, launched the investigation in early 2021, after Trump tried to overturn his defeat in the Peach State with a public and private pressure campaign targeting Georgia election officials, the governor, lawmakers and prosecutors.
A special grand jury previously heard testimony from 75 witnesses, including Trump advisers, his former attorneys, White House aides, and Georgia officials. That panel issued a redacted report with charging recommendations, which will soon be weighed by the new grand jury. Willis has indicated that final decisions could come next month.
Fulton County Superior Court Judge Robert McBurney addressed the Atlanta-area residents who might be selected to serve on the grand jury.
"You receive presentations from the prosecutor… and you all discuss it in private.. and you vote. If there is a true bill, that creates a criminal case," McBurney said Tuesday. "It is a commitment of time. it is public service."
The judge explained the basics of the legal process to the potential grand jurors, including the important role that they will play to vet criminal cases coming from the district attorney's office.
"You are a check to make sure that folks don't go to trial just because that's what the district attorney wants to do," McBurney said.
Each participant will get paid $25 for showing up Tuesday. Anyone who is seated on one of the two grand juries will get an additional $25 for each day of service.
Throughout the investigation, Trump has vehemently denied wrongdoing, as have his allies who are also under scrutiny. The former president has lashed out at Willis, who is Black, calling her "racist" and a "lunatic Marxist."
Here's what's happening in court Tuesday:
The new grand jury term begins Tuesday in Fulton County, which includes most of Atlanta and some suburbs.
Two panels will be selected at the downtown Atlanta courthouse, and each panel will have 26 participants: 23 grand jurors and three alternates. One of these panels is expected to handle the Trump probe.
McBurney oversaw the special grand jury that collected evidence in the Trump investigation, and he is also expected to oversee the grand jury that is tasked with making charging decisions in the case.
The pool of potential grand jurors will be screened for scheduling conflicts and hardships of serving. Cameras are allowed in the courtroom, though it's unclear how much of the proceedings will be public.
President Joe Biden won about 73% of the vote in 2020 in Fulton County. It is a racially diverse county, where nearly half of the population is Black.
All signs are pointing to final charging decisions coming sometime in August.
Willis announced remote workdays for staff in August and asked judges to reduce in-person hearings, likely out of security concerns. She previously alerted local police that possible charges would be announced between July 11 and September 1.
To secure an indictment in the Trump investigation, 16 of the 23 voting grand jury members would need to be present. Once that quorum is established, 12 votes would be needed to hand up an indictment.
The Fulton County sheriff's office is taking the possibility of high-profile indictments very seriously. They sent teams to New York and Miami to study the security protocols for Trump's two previous arraignments this year.
Early on, Willis said she was investigating "attempts to influence the administration of the 2020 Georgia General Election." Her inquiry has steadily expanded over the years, and now covers a lot of ground.
Willis has said her team was considering a wide array of potential crimes.
This included solicitation of election fraud, making false statements to state and local government bodies, conspiracy, racketeering, violation of an oath-of-office, and involvement in election-related threats.
CNN reported in March that prosecutors were eying racketeering and conspiracy charges.
Prosecutors have notified some key players that they are targets of the investigation. This includes Trump's ex-attorney Rudy Giuliani and 16 GOP activists who served as "fake electors," including the Georgia Republican Party chairman. As the probe picked up steam last year, multiple fake electors decided to cooperate with prosecutors.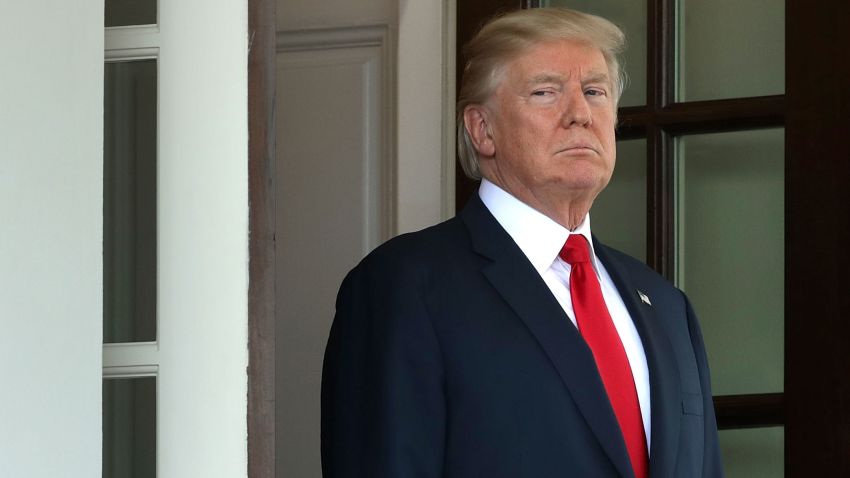 Hear what's in grand jury report released by Georgia judge on Trump and 2020 election
After Trump lost the election in Georgia, he launched a multi-pronged effort to overturn the results. This included a pressure campaign targeting key state officials who oversaw the election, including Gov. Brian Kemp and Secretary of State Brad Raffensperger, both Republicans. Trump wanted them to abuse their powers to "find" enough votes to flip the results, or to block Biden's win from being certified. They refused.
When these efforts failed, Trump urged Georgia state lawmakers to convene a special session to overturn Biden's victory. Trump allies, including Giuliani, presented bogus claims of voter fraud to the state House and Senate. The Trump campaign, along with outside lawyers who supported their cause, filed meritless lawsuits that unsuccessfully tried to nullify Biden's victory.
At the same time, Trump tried to weaponize the Justice Department to help him intervene in the Georgia election. He tried to cajole top Justice Department officials and federal prosecutors in Atlanta into falsely claiming that the election was "corrupt" and that Biden's victory was tainted by massive fraud.
The Trump campaign also recruited a group of GOP activists in Georgia to serve as fake electors, who were part of a seven-state scheme to undermine the Electoral College process. These fake electors played a key role in Trump's ill-fated plot to block the election from being certified on January 6, 2021.
There were also efforts by Trump supporters to breach a voting system in Georgia, in hopes of proving that the election was rigged and somehow keep Trump in office. Some Trump supporters also allegedly tried to pressure a Fulton County election worker to falsely admit there was massive fraud in 2020.