New York
CNN
 — 

Threads users, rejoice: the app is rolling out its highly anticipated web version Tuesday.
The update — perhaps the most requested by users since Threads' mobile-only launch last month — puts the new platform one step closer to recreating the functions offered by rival X, the platform formerly known as Twitter, and could help reignite user growth following a sluggish period.
Parent company Meta says Threads users will soon be able to log in, post, view and interact with other posts via a browser on a desktop computer, as the web version rolls out to users in the coming days. The company says it plans to add more desktop features in the future. In an early access test of some of the web-based features, CNN was able to post on the platform but could not yet scroll the home feed.
Threads launched in early July with stunning success, garnering more than 100 million sign-ups in its first week on the back of months of chaos at Twitter. But the buzz faded somewhat as users realized the bare-bones platform still lacked many of the features that made Twitter popular, such as trending topics, robust search functions and direct messaging. Threads has been steadily rolling out smaller updates but the hotly demanded web version could help reignite stronger user engagement.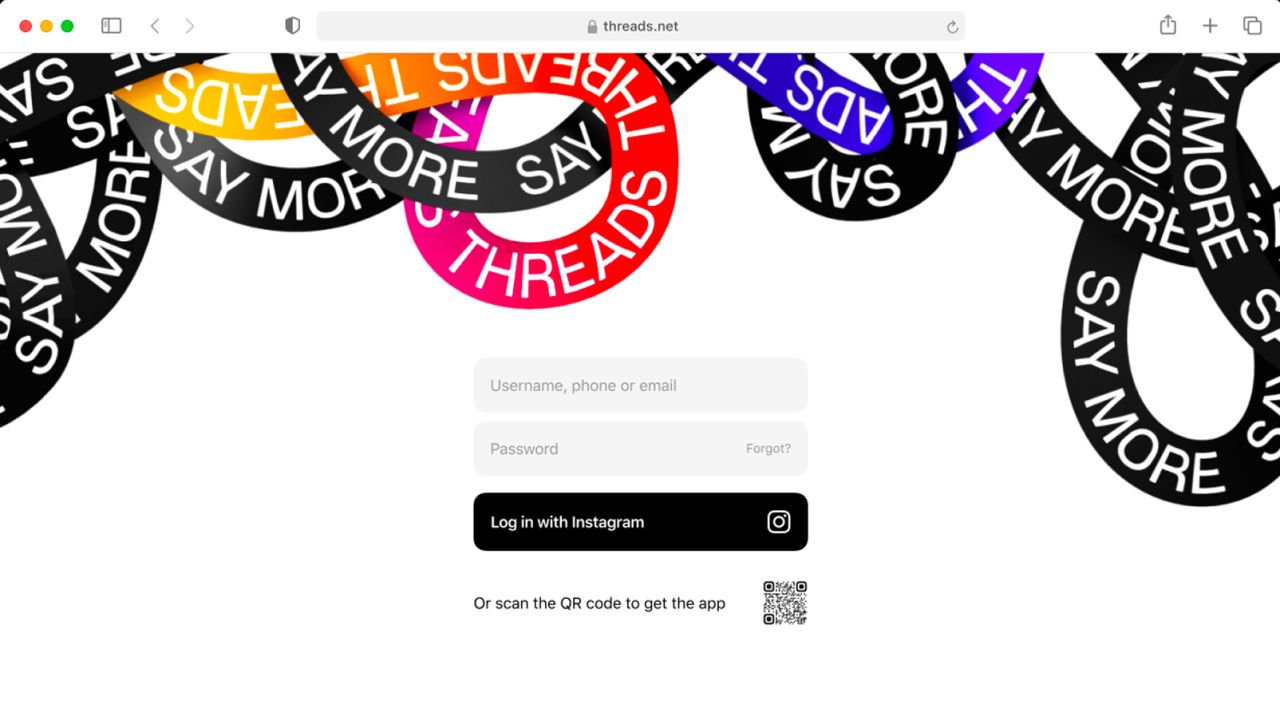 The new web version could also raise fresh competitive concerns for X, after owner Elon Musk sparked user backlash last week by suggesting he might do away with the platform's block feature.
Meta employees have for weeks teased that a desktop version of Threads was in the works and being tested internally. Just last week, Instagram head Adam Mosseri, who is also leading Threads, said he had been posting from the platform's desktop version and suggested "it'll be ready soon but it needs more work."
Web access is just one of a series of recent updates to Threads as Meta continues to build out the new platform. Other features added over the past month include new "reposts" and "likes" tabs that show users the posts they have reshared and liked in their profiles, a chronological following feed and a button to share threads posts to Instagram DMs.
Continued updates to Threads are essential if Meta wants to maintain the early traction it had with users. Despite the app's stunning success following its launch, by the end of July, Threads' daily active user count had fallen 82% to around 8 million users, according to a report from market research firm Sensor Tower earlier this month. By August 16, updates to Threads had helped the app notch slight gains to 11 million daily active users, Sensor Tower said in a report Monday.
Meta CEO Mark Zuckerberg has said he is "quite optimistic" about the app's potential.
"We saw unprecedented growth out of the gate and more importantly we're seeing more people coming back daily than I'd expected," he said last month during the company's earnings call. "And now, we're focused on retention and improving the basics. And then after that, we'll focus on growing the community to the scale we think is possible."